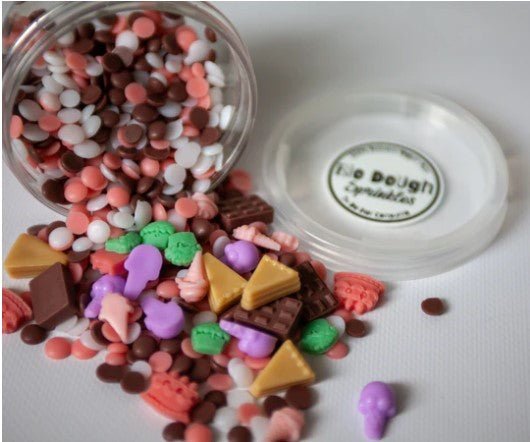 Bio Dough Natural Wax Sprinkles Add Ins - Sweet Tooth Desserts Mix 240 mL tub
Save

$0.00
Save

$-18.37
Original price
$18.37
-
Original price
$18.37
Reminder: Choking hazard for kids 3 years old and below. Kids 3 years+.
Adult supervision required.
LIKE ICING ON A CAKE! KIDS LOVE ADDING LITTLE UPGRADES TO THEIR IMAGINATIVE PLAY DOUGH CREATIONS. Perfect for daycare, kindy, prep, homeschooling and fun any time! Great for fine motor skills.
Bio DoUgh Sprinkles are cute little colourful objects kids can stick, splash, sprinkle or spatter all over their Bio DoUghs.

Kids love to identify themselves with certain toys.

Some love cars, others fairies and unicorns.
Made of 100% natural ingredients.
100% Vegan Wax
Biodegradable
All ingredients are Certified Food Graded

Bio DoUgh Sprinkles are waterproof and reusable! (washable with cold water)

Handmade in Australia, these are safe, colourful, stimulating and fun additions to your Bio DoUgh set.
Comes in 240ml Bio DoUgh Container.
*dough not included and sold separately