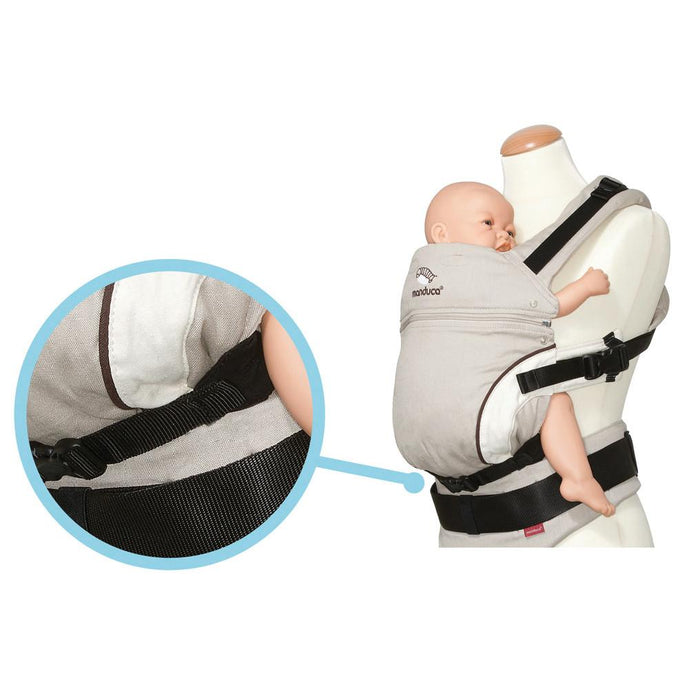 Manduca Size It Accessory - to adjust Manduca carrier size for small babies
Save

$0.00
Save

$0.00
Original price
$16.99
-
Original price
$16.99
Manduca Size It Accessory to adjust Manduca carrier size to suit small babies and newborn babies by sinching in the seat panel width.
100% Organic Cotton - tested for harmful substances
Design by the makers of the manduca baby carrier in Germany.
Made in Czech Republic.
Fully washable.
The Size-It reduces the width of the manduca's seat and so adjusts it to the right size for your baby. This makes it even easier to carry your newborn baby in the manduca. 
You can infinitely adjust the size of manduca's seat and achieve a well-cushioned, perfect fit in one quick and simple step. Just as you like it. You then have your baby in the smaller manduca and can carry him or her comfortably in the M-Position!
Size-It is a softly padded, flexible textile belt that you pass around your manduca's seat.
Then you close the buckle and adjust it with the strap bands to fit to your baby's size. 
Now you pick up your baby, place it in the "smaller" manduca and see how easy it is to carry him or her in a perfect M position.